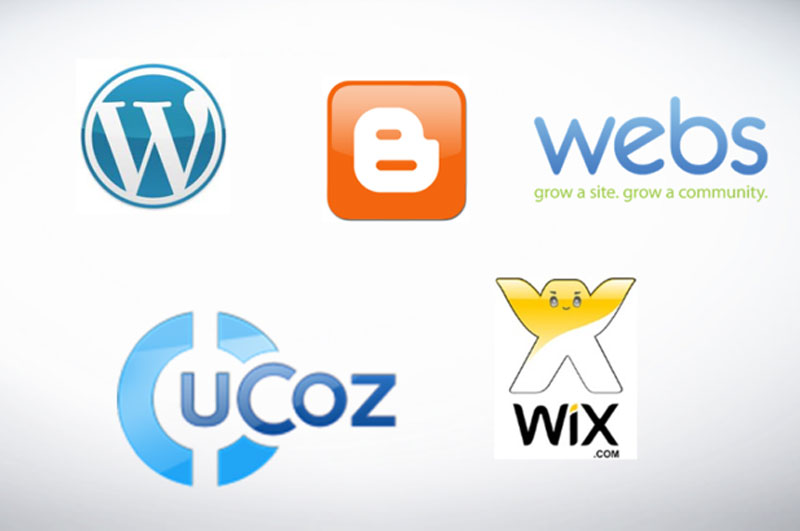 You can find almost everything on the internet nowadays. From basic research for assignments to how-to's that are useful for professionals. And since we belong to one of the most in-demand industries in the world, real estate how-to's and templates are everywhere the net that even newbies will have no difficulty building their own name online.
Speaking of making yourself visible online, here's a quick survey for you: Do you already have a website? If you answered yes, then congratulations for taking one giant step! You might want to still continue reading as there may be some pointers below that can help you improve your website. If, on the other hand, you answered no, then congratulations for landing on to this page! I will show you some cool and easy ways to create a great client-grabbing website for free!
To start with, these are a few of the great links that you can check for excellent free website templates
And since free website means WordPress, here are some guides on how to optimize the features of this powerful tool for your own website:
Now that you have gotten some tips on where to grab free real estate website templates, here 2 tips to add more oomph to your site:
More about them and less of you. Craft your website in a way that will provide important information without sounding and looking like a brochure. (You know what happens to brochures right after being distributed, right?) Always think that people will always ask,"What's in it for me?" and you should be able to answer that. So instead of simply saying that you sell condominiums in Cebu City, tell your visitors that you can find for them the best condominium in the city as you will be constantly coordinating with them for their needs, preference and budget.
You should be able to provide a specific answer to each question. Answering these will make it clearer for you on what tone and diction your website content should have.

Are you a real estate agent or company?
What are you trying to sell? Do you only sell high-end residential properties? Do you also broker for commercial spaces?
Which areas are the properties located?
Do you cater to yuppies, growing families, investors, retirees?
But wait there's more! Since I feel like giving you more bonuses today, go ahead and include these functions that your real estate website?
Easy and pretty search functionality- Your website's content shouldn't look like a clutter and should be easy on the eyes to navigate.
Seller Information. This should be under your "About Me" tab. Showcase your licenses, achievements, rewards, passion in the real estate industry and whatnot. If you are an agent, make it sound personal yet professional; if you are a company craft a piece that conveys credibility and excellent service.
Property Listings- Of course, this is the core of your website. Provide all information needed by the buyer such as the space size, location, amenities, details about the neighborhood and price.
High-quality and large format photographs- Most of the time, will be drawn to pictures first than texts so invest on this aspect. Pixelated pictures will make your website look cheap and dubious. Go for original pictures of the properties that you are brokering. Ask help from the property owners or developers if they can give you great shots to include in your site.
Blog- Writing a blog is an excellent way to connect with your visitors, clients and prospects. They will see a deeper side of you other than what they have read at your "About Me" tab. Moreover, the more you share your expertise thru blogging, the more respect and trust you gain. And not to put this as an afterthought but blogging increases your ranking in the Search Engines such as Google. This is very important for you as you want to land at the first pages of the search results.
Visitor /Client Subscription- Don't let go of your visitors without establishing a deeper relationship with them. Invite them to sign up for free updates on certain properties or alerts for new listings in certain areas. In this way you are also acquiring more contacts for your database.
Call to action / Contact Information Button- Since some of the visitors will ignore your invitation for updates, a strategically located "Contact Us" button will do the magic. Include your contact details and make sure to be responsive of all inquiries.
Social Media Integration- This is the way to go even for us in our business. Since social media apps are easier to access than websites, do not forget to create and include your Facebook, Instagram, Slideshare, YouTube or Vimeo Videos to your site. Do remember to constantly update these, though.
Image credits: http://www.shoutmeloud.com/website-builders-with-free-hosting-service.html