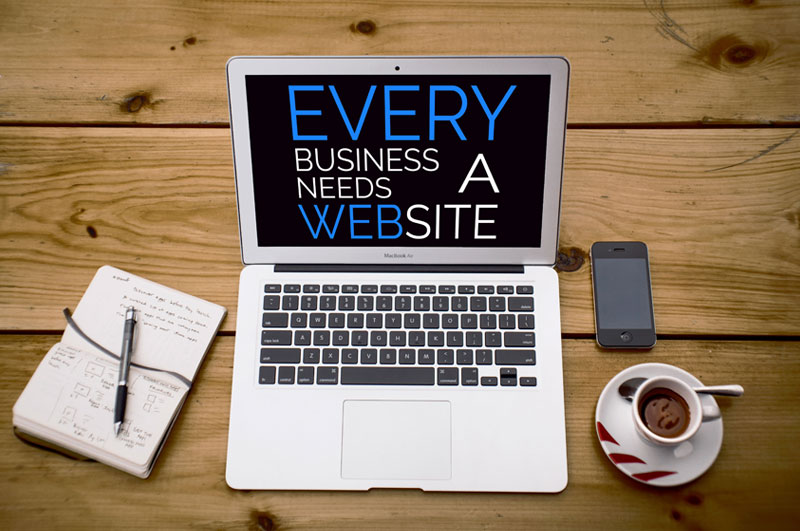 Nowadays, having a website is already a given when you have a business. Gone are the days when one would still weigh the cost between putting up a website and just let the traditional face-to-face interaction do the magic for you. Everybody's using the internet as a leverage to get what they want in a jiffy and so business-minded people like you would also want to stay ahead with the demands of the time. Businesses then use the internet to hasten customer recognition, acquisition and retention—some promote their business thru Facebook, Instagram, Twitter, YouTube and whatnots. With all the convenience and almost zero effort of selling thru social media, you might be wondering why you would still need a website for your business. Well, It all boils down to these three reasons:
Extra Sturdy Marketing Arm- Yes, social media are great tools to get your business recognized faster than the speeding bullet but nothing beats the pro in the cyber world—websites. With social media, you can only do so much like post short updates, pictures or videos. After the hype is over and you've gotten everyone's interest, potential customers will naturally dig for more information such as how your business look, feel, sound and act. Having a website will satisfy your customers' thirst for details yet leave them craving for more that the only thing left to do is avail of your products.
24/7 Customer Service- Pleasing everyone, especially your customers, is no easy task. While you accommodate to customers in person, allow your website to interact with the rest of the world any time of the day. The great thing about internet is that everything is accessible anytime, anywhere. No holidays, no closing time, no geographical constraints, nada. Having an updated, interactive and extensive website tells your customers that you are there to make their buying experience a breeze from window shopping to actual buying to entertaining feedbacks for improvement. And as the Founder of J.C. Penney Stores, James Cash Penney, puts it, "Courteous treatment will make a customer a walking advertisement."
Increases Credibility and Business Value- Another great thing about internet is that it creates a level playing field for all businesses—may you be small or big, rookie or established. All that matters in the cyber world is that you look professional and you sound like you mean serious and honest business. When you incorporate this into your website, customers will start to respect your online presence and want to explore what you can offer to them. It won't be hard for them to do business with you then.
With the importance of having a website, here is a caveat: having a sloppy website is no different than having no website at all. There are plenty of affordable template-based websites that you can choose from that there is really no reason to create a mediocre site. Since you are already in the mood to make your online presence felt, make the best of it and show them what you got. Use the internet on your advantage; have your own website and enjoy the fruits of your labor in no time.
Image credits: http://www.solostream.com/why-every-small-business-needs-a-wordpress-website/